Highlighted
<!#-- DETERMINE THREAD OR REPLY --> <!#-- GET THE MESSAGE ID AND DATA, EITHER WAY --> <!#-- ASSIGN MESSAGE AND AUTHOR QUERIES APPROPRIATELY -->
Mark as New

Bookmark

Subscribe

Mute

Email to a Friend
Contribution Plots in PCA - Discovering Why Points Are Outliers
<!#-- DETERMINE THREAD OR REPLY -->
Jan 10, 2017 2:51 AM
(4940 views)
When using PC Analysis in JMP I would find it very useful to know what contribution a single point or points have compared to others. In other programs ( SIMCA) this is available as a 'Contribution plot' and is quick and easy to use and interpret.
This analysis method doesn't appear in JMP and I wondered if anyone else has used it and can share it as an add-in. Finding out why a sample/ measurement is different to another can be very useful for discovering the reasons for the observation being an outlier.
example which shows the type of graphic I'm after in JMP from 'Principal component analysis' by Rasmus Bro a and Age K. Smilde ab
http://pubs.rsc.org/en/content/articlehtml/2014/ay/c3ay41907j
This shows how easy it should be to find out how/ why one point is different from another.
Any help with this would be most appreciated.
Reagrds

David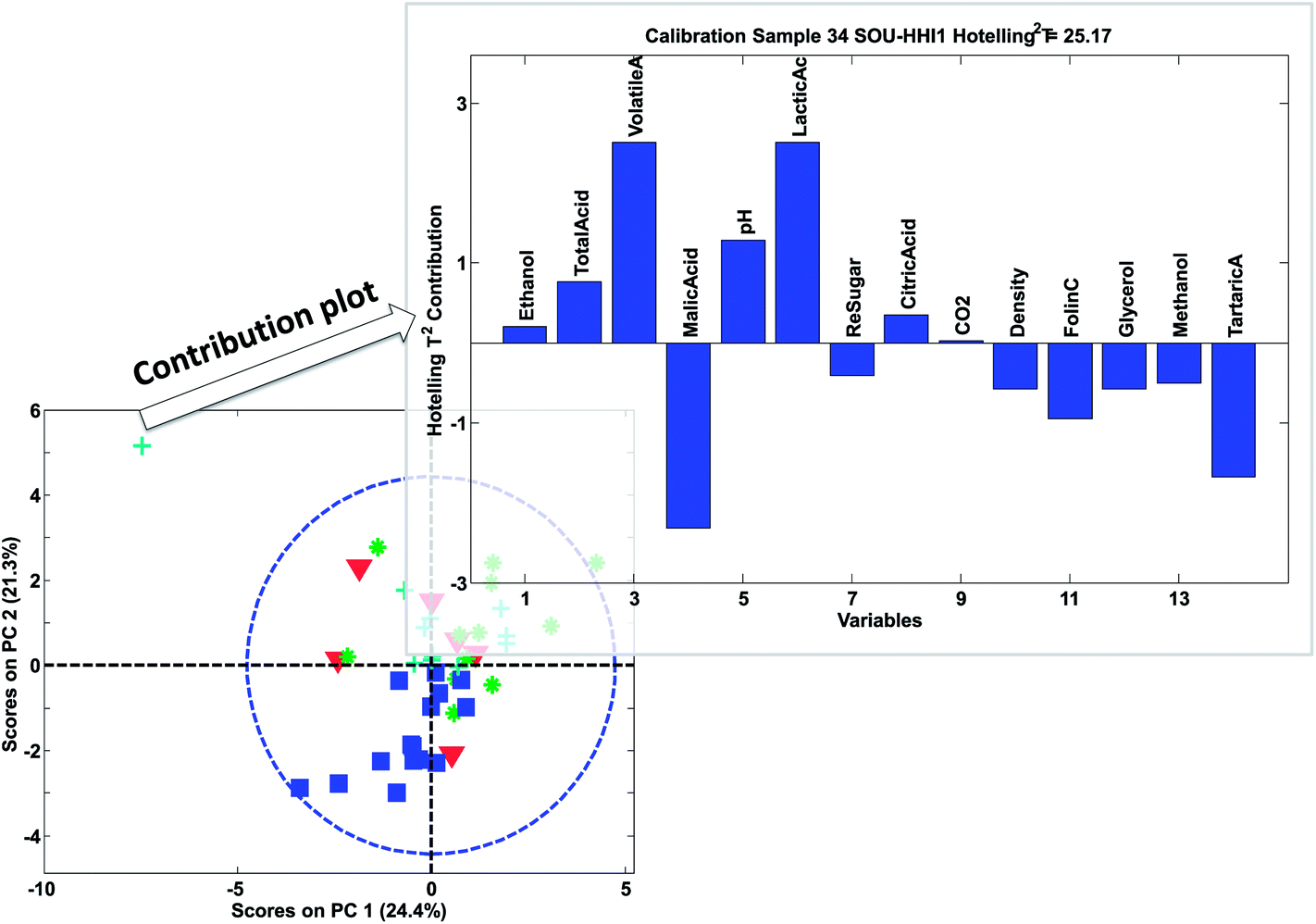 Highlighted
<!#-- DETERMINE THREAD OR REPLY --> <!#-- GET THE MESSAGE ID AND DATA, EITHER WAY --> <!#-- ASSIGN MESSAGE AND AUTHOR QUERIES APPROPRIATELY -->
Mark as New

Bookmark

Subscribe

Mute

Email to a Friend
Re: Contribution Plots in PCA - Discovering Why Points Are Outliers
<!#-- DETERMINE THREAD OR REPLY -->
You can get some of the same functionality using two-way clustering in JMP (Put the same columns in the clustering platform, and then pick Two-way clustering from the hotspot. You may also want to turn on colour clusters and alter the number of groups). Rather than bars with length you are relying on a coloured 'bar code'.